Lawn Mowing
Lawn Maintenance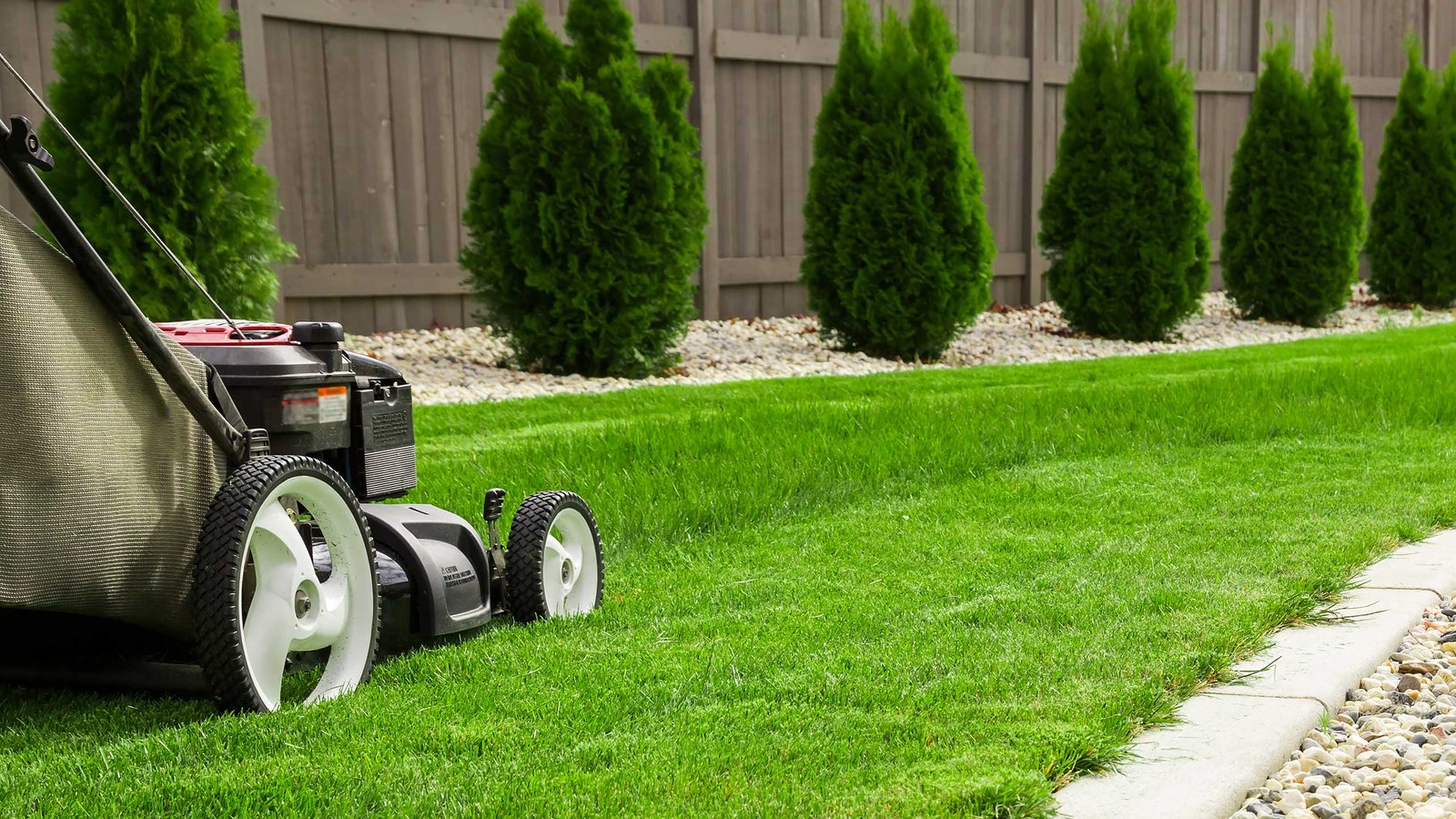 Having an expert lawn mowing job done for your lawn cannot be overstated. An expertly maintained lawn is beautiful; it takes hard work and experience. Many homeowners feel that they need to pull out their mower when their yard looks overgrown, but a healthy, lush lawn requires regular mowing. Regular watering, fertilizing, and cutting of a lawn is essential to a healthy life cycle for your grass and vegetation. Diligence and consistency are key to having a healthier, greener yard. J.R. Lawn and Snow have the tools and professionals needed to give your garden the TLC it needs.
Options included in your residential weekly lawn mowing plan are:
The Weekly Plan is a simple and economical way to maintain your grass for the summer. It is available from May to September and includes a lawn maintenance visit every 7-10 days. When you sign up for the whole season, you will receive a visit every week between 1 May and 15 October. Our weekly plan includes the following service options:
Lawn Mowing
Grass cutting on all the turf areas is done using our professional lawn mower and is cut to a standard height of 2.5 to 3 inches. All our mowers are equipped with a mulch kit so that grass clippings will act as a natural fertilizer for your lawn.
Trimming
We use a string trimmer to perform trimming to help navigate obstacles such as trees, gardens, fences, driveway, sidewalks, etc.
Why is J.R. Lawn and Snow is the best pick in Ottawa for you:
Get an instant cost without additional charges
We provide you with a comprehensive quote free of charge using satellite imaging. With Covid-19, this service facilitates no-contact service.
Professional & Insured
We at J.R. Lawn and Snow take hiring seriously. Our employees are seasoned professionals, and as an added check, we have a 5$ million liability insurance to cover any chance of a mishap.
Seasonal Plans
Our seasonal plans have a weekly lawn mowing and upkeep check. We give your lawn the required TLC to look its best every season.
Professional Customer Support
Our dedicated customer support representatives are available for guidance and counselling five days a week. Got a lawn care question? Need to inquire about our pricing? We are here to help you with it.
Complete Satisfaction Guarantee
We pride ourselves on looking after lawn care needs and our clientele. Customer satisfaction is our top priority, and we take feedback to further our excellence.
J.R. Lawn and Snow have the people in the business. Our customers have several choices from our array of professional lawn mowing and yard upkeep services.